LEONiQ – Intelligent Cable in the Cloud

Leoni is a global provider of products, solutions and services for energy and data management in the automotive sector and other industries.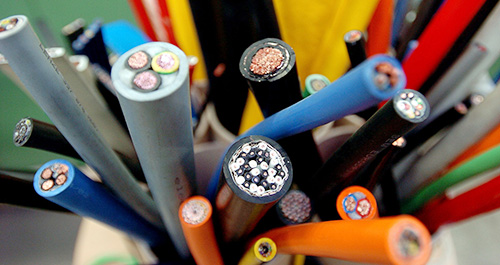 © Leoni
Energy and data flows can now be made more efficient, secure and available almost in real time thanks to the innovative key technology LEONiQ. The technology is independent of location through integrated cloud services. LEONiQ is capable of recording and evaluating various parameters such as temperature or mechanical stress along a cable system. LEONiQ provides feedback on the condition along any cable system and its control system. Using the collected, transmitted and evaluated data, LEONiQ provides recommendations for future development cycles. Algorithms in the cloud analyze the collected data, which the user can view as part of a dashboard - almost in real time if required. This process enables a range of data-based smart services such as early warning systems, active system control or precise recommendations for action.
To connect this new solution approach to the cloud, Leoni expanded its own partner network to include Robotron, a partner with outstanding expertise in building IoT solutions based on Microsoft Azure Platform Services: Robotron Datenbank-Software GmbH is already an established Microsoft IoT partner with extensive experience in building proof-of-concept solutions and implementing complex projects in the industrial IoT environment using state-of-the-art DevOps methodology.
The first milestone of the project was a prototype for connecting the new LEONiQ smart cable solution to the Microsoft Azure Cloud. LEONiQ is one of the first to use MS Azure Sphere for data integration - a new solution for creating secure microcontroller devices with Internet connectivity. The secure standardized path forms the basis of data integration as well as device management. It combines three components: cloud, software and device hardware. Building on the connection to the cloud, Robotron and Leoni worked closely together. Over a period of several months, they developed a service portal with full front- and back-end implementation on Microsoft Azure. This portal provides a variety of services related to the new LEONiQ solution for the cable manufacturer's customers.

Examples of implemented applications are the detection of cable loads due to mechanical factors (detection of kinks) or the temperature monitoring of charging cables at car charging stations and related mechanisms for automated cooling of the cable.
Back