Businesses and institutions are increasingly the target of cyber threats. Data has become a valuable currency across all industries. At the same time, the amount of sensitive company and customer data increases with each year and still needs to be processed securely. Robotron is your partner for the professional analysis of cyber threat situations. We develop an effective security strategy for your databases and IT networks.
The Complete Package: Process Analysis and Hardening
Robotron supports you from start to finish in making your system landscape more secure. Together with you, we determine your protection needs.
Your specific requirements or a variety of standards can serve as a basis. Whether ISO-27001, BSI Grundschutz, DSGVO, PCI-DSS or Kritis: Together we determine the requirements relevant to you. Following this, we capture the current status and derive a catalog of measures from this.
We analyze the feasibility of implementation in collaboration with you to ensure a smooth realization of the identified measures. Subsequently, we can conduct cyclical monitoring, if required, in order to check compliance with all previously defined measures.
Service Portfolio for
Platform and Database Security
You want specific support for certain topics? We also have just the right solutions for you.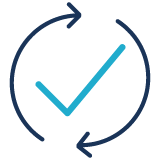 Your systems contain sensitive data? You want to keep your databases always at the highest security level?
We help you to find the latest patches and install them on your systems. If patches are no longer available for your systems, we will support you to keep your systems at the latest version.
Services:
Identification of necessary patches
Installation of security patches
Support with version changes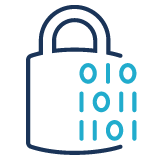 You want to prevent the theft of your sensitive data? Then you should only transfer and store this data in encrypted form. Because only then no one but you can do anything with the data.
Services:
Setup of network encryption
Setup of encryption on the storage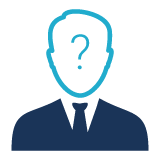 In the DeVops environment, development systems are created as a copy of the production systems. However, you don't want to give sensitive data to development. This is where anonymizing data comes into play.
Services:
Analysis of data files and identification of sensitive content
Drafting of concepts and solutions for anonymization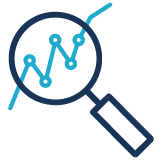 Is it possible to avoid all security risks? No. Because the systems are in use. There will always be users, developers and administrators who need and have authorizations to do their work. However, this can also be misused. We help to detect misuse.
Services:
Development of audit concepts
Implementation of audit concepts
Supplementary Services for Database Operation
As a long-standing Oracle partner, Robotron offers you comprehensive support in the introduction, optimization and application of databases, Oracle products and infrastructures. Our extensive service portfolio covers ongoing operations, further developments and support in the event of planned and unplanned malfunctions or failures.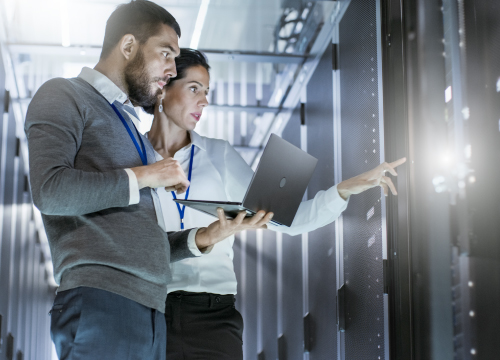 Trainings and Practical Workshops for All Aspects of Database Security
As a reliable education partner of Oracle University, Robotron supports your further training. Choose from a diverse course and hands-on workshop program on our training page.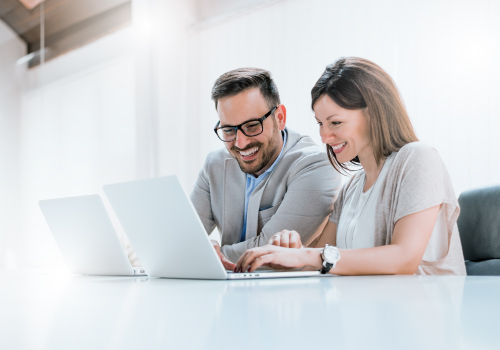 Overview of Suitable Oracle Products and Functionalities
Access Control:
Least Privilege Procedure

Virtual Private Database (VPD)

Label Security

Database Vault
Auditing:
Database Auditing

A

udit Vault

Flashback Data Archive (FDA)

Temporal History
Monitoring and Blocking:
Connection Manager

Database Firewall
Encryption
and Masking:
Data Masking Pack

Data Redaction

Transparent Data Encryption (TDE)

Filesystem Encryption (ACFS)

Network Encryption (SQL-Net, SSL)
Your contact person:
Eric Barth
Head of Sales Technology and Services