The Alternative Solution for Securing Your Oracle Database
More and more systems have become indispensable for handling business processes. Reasons for this could be production which takes place 24 hours a day or web applications that have to be available around the clock. This can hardly be handled with manual processes and on-call services. In the event of an error, all necessary activities must be automated as far as possible.
With robotron*Failover we provide a cost-effective alternative to RAC, RAC One Node and conventional failover cluster products, which have been successfully used by our customers since 2007. TThe utilization and integration with the Oracle Grid infrastructure ensures standardized and simple management of this high availability solution.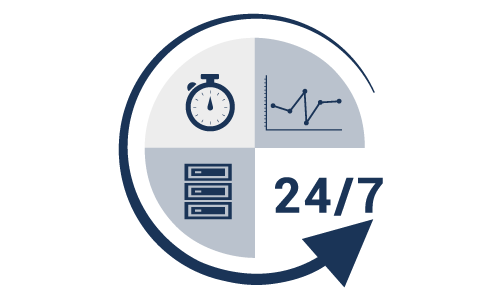 Securing of Oracle and third-party products

Protection in case of hardware failures by automatic switchover

Use of active/passive licensing for Oracle products

High cost and time efficiency

Optimized availability of business critical systems

High extensibility (nodes, RAC, standby, locations)

Ideal solution for standard edition databases (no RAC/RAC One Node possible from version 19c)

Integrated solution on Oracle Engineered Systems (ODA, Exadata)