Many Opportunities for Small and Big Appearances
You might occasionally see the familiar blue lettering outside the biathlon arena or off the orienteering course, because we can definitely get excited about a lot more sports. Whether it's cycling, ice hockey, table tennis or dragon boat racing - there are plenty of opportunities and our employees are always bringing new disceplines to the table.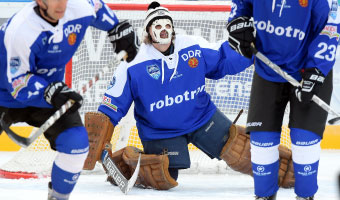 Ice Hockey
At the "Game of Legends" (Winter Derby Dresden 2016), numerous ex-national players and DEL stars faced each other.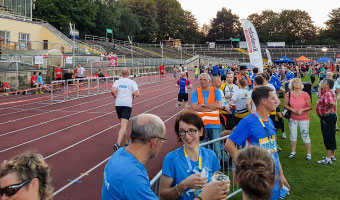 Team Relay
The team relay race is organized every year by "Laufszene Dresden". For some years now, a Robotron team has also been taking part in the race.
Cycling
Whether it's the "Erzgebirge-Bike-Marathon" or the 24-hour race - a well-practiced Robotron team is always right at the front of the field.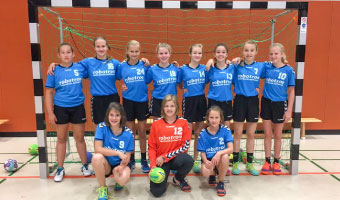 Handball
"MSV Handball Dresden e. V." was provided with a set of new jerseys and also "ESV Lok Pirna" is supported by Robotron.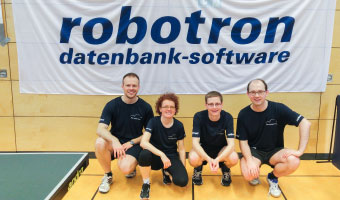 Table Tennis
In 2017, Robotron was represented for the first time by two teams at the Table Tennis Teamfact Company Cup in Dresden.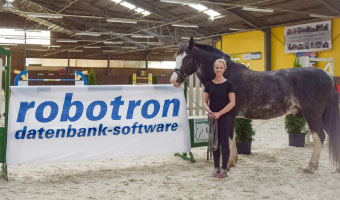 Equitation
The stud farm ''Gestüt am Wilisch'' is happy about the support of Robotron.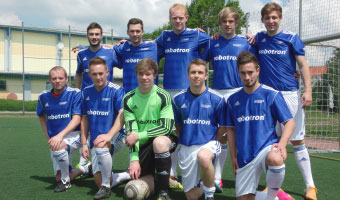 Uni-Sports - Soccer
The TU Dresden soccer team regularly goes out on the field with Robotron.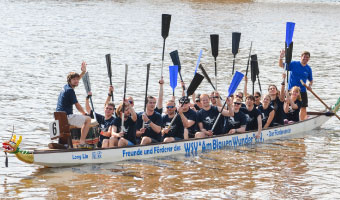 Dragon Boat Race
Robotron successfully paddles along - in the dragon boat race at the Elbhangfest in Dresden.